As the pandemic continues to linger, it has necessitated the need for one to fully adapt to the world of digital marketing today. In fact, reluctance or failure to shift towards the new normal could spell an end for most businesses. Read more of our articles to understand why it is important for small businesses to take the leap of faith and digitalise: 2021 New Year's Resolution: To Digitalise and 5 New year's resolutions for your business this 2021.
However, it is important to know that being fully committed to digitalisation does not necessarily mean that one could surely get ahead of their competitors. Much like everything else, it takes a considerable amount of knowledge in a particular field to be able to stand out and thrive.
In some cases, however, some businesses have tried adopting digitalisation but fell short in their pursuit of success. Among the many reasons why this occurred is because their goals or marketing strategies are simply not well-defined enough.
If your business, unfortunately, falls under such a predicament, there are certain ways you can turn the situation around.
Here are five ways to improve a struggling business in 2021!
Know your audience
Without an audience, there simply is no backbone to your marketing strategy. But for you to know your audience like the back of your hand, you are required to do some research. For a start, always do research to ensure that your products and brand speak to the right demographics. What is your target age group? Are your products more suitable for males or females? It is important to know who you are targeting!
You may also create a customer persona to conceptualise your target demographics. A customer persona is basically a semi-fictional representation of your ideal customer. To create one, you need to look into your database and seek client feedback to study how your customers are consuming your products. This way, your team members will have a clearer understanding of the type of consumers they are targeting or are engaging with.
And when you engage with your customers, remember to take the time to know them on a personal level. Try to find out what are their concerns about your products or what your products mean to them. All of these methods could help you further understand your audience.
Content-driven marketing
Content-driven marketing has become important in today's business. Most marketers have realised that creating contents that speak true to their brand's values is key to forming a much deeper connection with their audience. It allows businesses to build their own tribe.
However, it is easier said than done. To create impressive contents, you must first determine the type of content that your audience consumes. Once that is achieved, decide on a suitable platform—preferably a platform where your audience spends most of their time—for you to create your interactive contents. The goal here is to create contents that captivate your audience and keep them coming back for more!
Next, always remember that contents are your products and are not your advertising channel. As you continue to share valuable materials, such as thought leadership articles, you position yourself as a verified source of knowledge in your respective field. If you would like to know more about content marketing, you can read more about it here.
Define your goals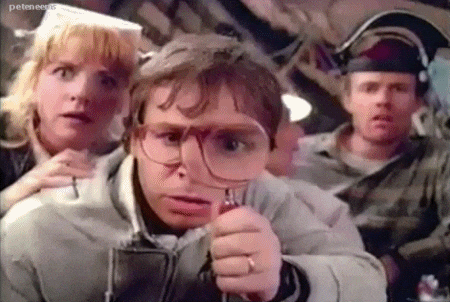 Defining your goals from the get-go will help your business accomplish goals within a certain time frame. Whether you are just starting to evaluate your goals or you are now in the re-evaluation process, there are some factors that you need to consider when defining your goals.
For instance, defining quantifiable goals will give you a better direction on where you want to go. Determine exactly what you want to accomplish and make sure that your goals are well-worth your efforts. As you outline your goals as specific as possible, you will be determined to reach them. Integrating a built-in action plan for your goal setting helps to guide you on the exact path towards glory.
Increase your brand awareness
Brand awareness is crucial not only to acquire new customers but also to get more recognition for your business. The more people recognise your brand, the more likely they are to buy from you.
Brand awareness helps to achieve certain business goals such as expanding your audience, increasing website traffic, building brand loyalty, and cultivating leads. Needless to say, there are many benefits that come along with brand awareness.
For example, targeting relevant audiences increases your chance of dominating your market. Say your primary audience is made up of millennials, you will need to advertise your products on social media as they spend most of their time there and are more likely to find and interact with your business on the platform.
Building a website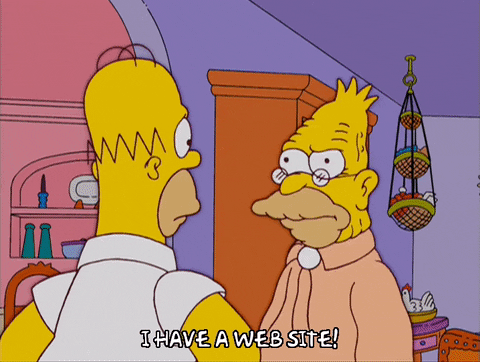 There is no better time to invest in a website than today, as even a simple website has a ton to offer, particularly for small businesses. A website will make your business look more professional and legitimate as 84% of today's consumers believe that a business with a website appears more credible compared to a business with only social media handles.
Next, your business will have a good chance of exposure via a website through SEO optimisation. A website also allows you to integrate the design of your choice. What this means for you is that you get to showcase the look and feel of your products and brand as your website acts as a digital storefront for your business. Plus, a website will be your ticket to long-term success as the numbers of internet users can only go up from here. Without a website, it will be difficult to maintain a presence in this increasingly competitive digital world.
Turning around a struggling business is challenging indeed, but it is nevertheless, possible. Tired of having to test and figure out the best marketing strategy on your own? Why not schedule a 15 mins call with our lead Marketing Consultant today and let us do the testing and planning for you with our special LOOP formula!
Have a specific topic you'd like us to cover? Let us know!
This article was contributed by Philip Phang.