Most businesses profit from significant events in the year. For example, there tends to be an increase in gym memberships during the New Year because people are inclined to set healthier goals for themselves in the entry of a new year. And during Valentine's Day, jewellery stores tend to make more sales because people are inclined to express affection and gratitude towards their loved ones on the 14th of February.
Seasonal marketing is the method of marketing goods or services during special times of the year or significant events within a respective industry. It is about adapting your promotional strategies to the big events related to your business. Throughout the year, it recognises important dates and seeks ways to capitalise on them.
Why does seasonal marketing work?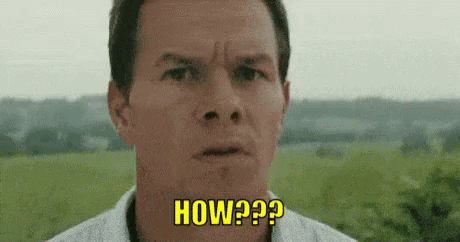 It creates a sense of urgency for your campaign. The psychological idea is that individuals do not want to miss an opportunity and therefore will act quickly to avoid missing out. The premise is that there is always an expiry date for a seasonal campaign. Hence, it will drive sales and attract new customers.
It is also a good way to show existing and potential customers that you care about their needs. A customer's needs will not remain the same throughout the year, it is your responsibility as a business to monitor and understand those needs in order to create compelling marketing campaigns that will keep them interested in what your business has to offer. Thus, seasonal marketing will help you stand out against competitors, build a stronger PR and add credibility to your business.
Top 5 seasonal marketing campaigns for Chinese New Year
As the festive season is upon us, let us take inspiration from successful seasonal marketing campaigns from the past year and this current year. In no particular order, these are the top 5 seasonal video marketing campaigns for Chinese New Year.
The Great Chase by Nike 2020
This was an outstanding campaign centred around a traditional item known as a Hong Bao. Hong Bao is a red packet that contains money given by married individuals to non-married individuals during Chinese New Year. The campaign was a heart-warming and humorous tale of a humble little girl who wishes to not take any Hong Baos from her relative out of filial piety, but her relative insists that she takes it. After many failed attempts of declining her relative's kind gesture, she manages to (literally) flee from the situation with her Nike shoes which causes a comedic chase to take place. This campaign was also featured on the social media page of a broadcasting and media production company, MJZ and was mentioned in a website of a global creative agency, Wieden+Kenedy. Additionally, it generated a huge buzz on Chinese social media.
Adidas: Energize Your Chinese New Year Party 2020
This campaign featured the blend of a traditional celebration and a modern-day party. The mixture of these two aspects gave the brand an innovative and refreshing tone that appealed to the current generation. This campaign was also featured on Ads of the World's website, a creative advertising community. Additionally, it was boosted on a news website.
CNY 2021: HUATever you want, Grab STILL got
In light of the current situation, this campaign carried a humorous and family-centric tone as it featured a family that used tai chi-like gestures to forward their day to day errands on Grab. This message is meant to encourage those who are staying at home during this pandemic to still go about their daily lives and get their Chinese New Year errands done through Grab's multiple services. This campaign was boosted on Grab's Facebook and Instagram page. Additionally, it was also featured on Ad of the World's website.
RHB Chinese New Year Love Carries On 2021
RHB bank's campaign illustrated the power of unconditional love and support as it presented the tale of a young lady growing up with much gratitude to her family's unwavering care. It was an emotionally driven message that encompassed the essence of unity. It showed that through good and bad days, familial love trumps it all. This campaign was showcased on RHB's Facebook, pinned on RHB's Twitter page and was also featured on Branding in Asia's news website.
Happiness is a place within you by Prudential 2021
This campaign touched on various important topics such as overworking, mental health, physical illness and relationships. The campaign shared the story of a woman who fell sick after facing difficulties at work. After much turmoil, she eventually embraced the comfort and support from her family whom she has neglected for a long time. The core message of this campaign is that true happiness cannot be found in money, workplace success and other material possessions, it stems from within us. This campaign was displayed on Prudential's Facebook, featured on The Star's Favourite Chinese New Year Video contest and Prudential's very own newsroom website.
The common denominator between all 5 campaigns is that there is a touch of emotional element in it. To capture and speak to your audience, it is important to convey messages that will resonate with them on a deeper level.
On that note, we wish you and your loved ones a prosperous and healthy Chinese New Year. May all areas of your life be plentiful in happiness, wealth and success in the year of the Ox! If you're interested to learn more about effective marketing, schedule a 15 mins call with our lead Marketing Consultant today!
Have a specific topic you'd like us to cover? Let us know!
This article was contributed by Esther.