Updated on August 27, 2020
Email marketing is by far one of the most effective tools to have in the era of digitalisation. It was found that "Emails have a median ROI of 122% — four times higher than other marketing formats including social media, direct mail, and paid search." Those numbers sound great until you realise that 20% of commercial emails end up in spam folders instead.
If you want to know about how your emails are progressing, you'll look for email open rates. But what if you have low open rates? One of the many reasons could just be that your emails have been spam-filtered.
No permission from the recipient
Consent applies to the digital realm too. Only send emails to those who choose to receive them, which also means not buying email lists. Not only is it ineffective, but it also violates laws and could land you into legal issues. To solve this, building an opt-in list would make things easier for your audience to choose to follow your email list.
Bad IP reputation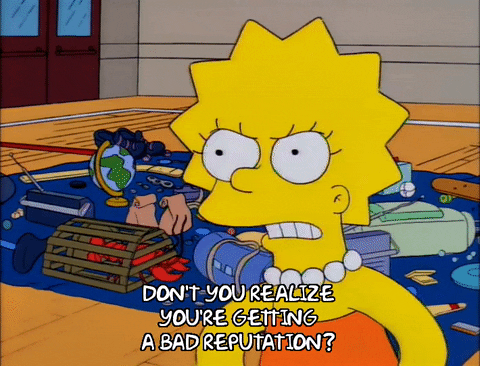 Using an IP address that someone had previously used for sending spam may be the reason why your emails are being wrongly marked as such. While this is something that you couldn't easily avoid from happening, looking for a reputable email service provider could save you a lot of trouble. Email marketing services have to do necessary work to ensure their sending reputation remains intact, and they would have strict procedures
No engagement
People who are genuinely interested in receiving your emails are more likely to engage more positively with them. It's important for your audience to open, explore, interact with, or even forward your emails as these factors are monitored by mailbox providers. In fact, your sender reputation would increase and your emails would end up in inboxes instead of spam folders.
No proper unsubscribe link
If there are doors in buildings, then there should be an unsubscribe link. Having a visible and accessible unsubscribe link at the bottom of your email will greatly impact your deliverability. The saying of "quality over quantity" applies here—if the people that once wanted your emails no longer want them, let them have the option to opt-out from your list. If they don't, they're more likely to mark you as spam which lowers your sender reputation.
Bad email design
If we are picky with others' newsletters, chances are that there are picky people in your list too. Your email design should be user-friendly so that it can drive positive engagement.
So, here are some of the best practices to include in your emails:
Optimise for both mobile and desktop
Make sure your emails can load on mobile as seamlessly as they do on desktop, and that your links are easily visible and pressed with a thumb.
Keep image-to-text ratio low
Some images would be great but avoid image-only emails.
Use a maximum of 600 x 800 pixels
Images will look tidy and clear in most email clients.
Keep to the classic fonts that work across different platforms such as Arial, Verdana, Georgia and Times New Roman.
Keep your template clean and straightforward
If you're using the template provided by your choice of email service provider, then you should be in a spam-free zone.
Since there are more than these 5 reasons as to why emails end up in spam folders, check out part 2 here!