What is a personal domain, and why is it necessary to have one?
To make it easier for you to understand, having a personal domain is like having a storefront. Ask yourself this: If you were to buy a new PC, would you buy it from a vendor that has no visible store signs or would you go to an official IT store?
As more people are venturing into online businesses today, your website, social media pages, and email address inevitably become your "storefront". In this article, we are going to focus on the importance of having a personal email domain. Why? Because email marketing is what we do best here at LOOP. But more importantly, this marketing tool is your best bet if you are just starting out in your entrepreneurial pursuits.
Why should I change to a personal domain when I already have an email address from a free email provider?
Personal Domain improves Email Deliverability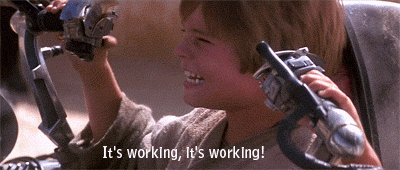 For small business owners and novice entrepreneurs, using free email addresses to conduct email marketing seems like a good call—it is free and can cater to a small client base. However, it becomes a bit of a problem when your mailing list starts to grow. When sending mass emails via free email providers like Gmail and Yahoo, you may be deemed suspicious because they can't authenticate your mail server. As such, your email is more likely to arrive in a spam or junk folder. Albeit you are a legitimate sender who strictly follows the standard rules of sending bulk emails. If it continues, your email account might potentially get frozen too.
Shared Domain Reputation
Your domain reputation is like a "credit score". Achieve a higher score by following good email practices, data, and engagement. This will ensure your email reaches the inbox. Conversely, one tiny slip-up may leave a permanent black mark on your record—which will result in bad deliverability rates and even wind up in the email provider's blacklist. So if you are representing a group, using a free email address may risk tarnishing not only yours but also, the group's reputation. Hence, the safest option is still to use a personal domain. We are saying personal domain here but your company named domain works the same way.
Personal domain helps personal branding
Using a personal domain for your email marketing is also a surefire way to brand your business. When doing business, of course, you would want your customers to trust your service and buy from you. What better way to gain their trust than creating a brand for yourself?
If you are serious about growing your business, you would understand just how important it is to appear professional. You do not want your email to come off like any other email users'. To build your brand and to gain recognition, verify your very own personal domain. It really is not that difficult to grasp. Imagine having two salespeople reaching out to one customer, and one of them has a business card while the other doesn't. Who do you think the customer would gravitate towards? Having a personal domain conveys precisely that—you are serious in your business. And with a clear link to your website, your potential buyers can easily learn more about your business, thereby earning their trust.
Now that you know just how big a change having a personal domain does to you and your business, what are you waiting for? Buy yourself a personal domain or better yet, let us do it for you!
For more information, get on a 15 mins call with our lead Sales and Marketing consultant now.