Lead generation is the process of converting strangers into future customers or leads. Read our previous article here to gain a better understanding of what lead generation is before proceeding to today's topic—How [lead generation] can help your business.
Did you know that only 3% of your target market is actively buying? For the other 97%, you need to keep nurturing and giving them value before you can finally convert them. 40% of marketers agree that the process of engaging with prospects has become more challenging over the years, more so in this time of the pandemic. We have witnessed the big shift of many companies in their way of conducting business; many of them are also getting into email and content marketing.
How can lead generation help your business?
Target your customers
Instead of approaching random people and persuading them into buying your product or service, lead generation allows you to target your desired prospects. If you want to sell your product or service, you need to first study your audience—who they are, what they want, their needs and preferences, etc. When you know who your target market is, you can tailor the value of your product to satisfy their needs, wants and interests.
However, when it comes to having good leads, you would want to prioritise quality over quantity. It doesn't help to have a large number of leads when most of them are not even interested in your product. Instead of trying to gather as many leads as possible, try to find quality leads instead. Attract the right people and turn them into buying customers.
Lead nurturing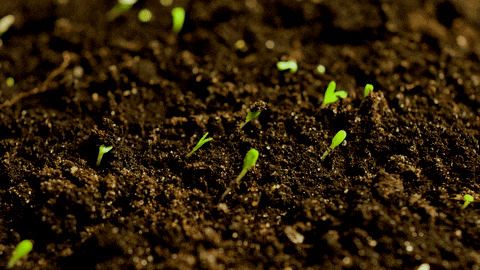 Lead nurturing is the process of building a relationship with your customers by giving them relevant and useful information or content. Besides building trust with your customers, you can also show them your credibility in what you do through lead nurturing. 47% of marketers believe that email marketing is the best method to nurture leads.
More eyes on your brand can lead to a stronger brand reputation and that means great profit potential for your business. Lead generation allows you to educate your prospects on what you offer and potentially create a "word of mouth." From there, you can expect to gain some loyal customers.
More sales
Lead generation contributes to a higher ROI as it is the most cost-effective method of marketing. It is also an exceptional and quick way to gain profit and expand. Over 55% of B2B marketers spend more than half of their budget on lead generation as they are more likely to make more sales by converting leads to customers.
Through lead generation, you can get qualified leads, and qualified leads are more likely to sell. If you buy your leads, chances of them being unqualified are high. Third-party lead generation companies probably won't qualify the leads that they sell to you and this will waste your valuable time and money.
Cost-effective
Lead generation can be pricey but it is, without a doubt, cost-effective. With lead generation tools such as Google Advertisements, you are more likely to find potential customers. Remember, your sales depend on important and qualified leads.
We know that dvertising is crucial to keep your sales funnel healthy, which is why it is important to select a cost-effective marketing strategy. Compared to other advertising strategies, lead generation contributes to the cheapest method of direct marketing and email marketing is one of the best marketing tools, thanks to its high ROI. In the end, conversion rates on leads received through lead generation are higher than cold contacts.
If you want to get started on lead generation but don't know where to begin, get on a 15 mins call with our Lead Generation team.
Have a specific topic that you would like us to cover? Just let us know!