Updated on April 19, 2021
What happens when your fridge runs out of food? It is obvious that you would go grocery shopping to replenish and replace expired goods in your fridge, correct? In the context of sales and prospecting, it is pretty much the same. When you have used up the goods (prospects), you need to replenish (closed deals) and replace expired goods (unviable prospects) with new ones.
For a clearer picture, let us look at Jason's situation:
Jason is the newly appointed sales manager at ABC Pte Ltd. As soon as he joins, he discovered the sales pipeline was weak. So in the past two months, he pushed his team hard to do endless prospecting and had their pipeline filled to the brim with opportunities. The results were great, or at least initially, until the third month where there were zero sales and a tanked pipeline.
So what really happened in the third month?
Jason and his team did a great job in strengthening their pipeline, and they had many opportunities awaiting them to close deals. Everything seemed to be working well until they shifted their focus. While the pipeline was full, Jason had his team fully committed to closing deals, and they began slacking in their prospecting activities. Worst of all, they have probably only closed a fraction of the deals in their pipeline. And what is next?
Little did they know, they were digging their own grave. This is exactly what happens when you fail to heed the Law of Replacement. It is like you are on a roller coaster ride—up and down, up and down, and suddenly one day you get too far down, it is almost impossible to get back up again. The whole idea of this law is that you must constantly keep your pipeline healthy and full. This way, you are able to make up for the opportunities that will naturally fall out in the closing process.
The Law of Replacement can be difficult to grasp because it involves statistics. But the key to sales success is simple—Know your numbers. Even elite athletes know their latest statistics on their performance. Why? In order for them to beat their competitors, they need to reach peak performance. And to do that, they must first know their numbers, aka the Data, that will help them evaluate and most importantly, make effective adjustments.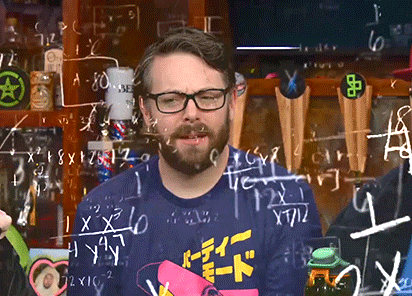 It is no different in sales. Successful salespeople track everything from the number of calls to contacts, emails, responses, appointments, and deals they have made on that day. By tracking, they will have an honest assessment of their performance, and this will help them to better gauge their efficiency and effectiveness.
The reality is that you cannot be successful and delusional at the same time. Alas, many salespeople do not track their numbers because it is so much easier to delude themselves into thinking they have been far more "productive" than they really have. While delusion may be comfortable and reassuring, the truth is, you are just making a conscious choice to lie to yourself, and lowering your standards and performance.
Interested to learn more about the Law of Replacement or how to be better at prospecting? Schedule a 15 mins call with our lead Marketing Consultant now.