Growing VS Scaling
Scaling a business—not to be confused with growing a business. The two sound similar but are actually different. Growing a business means your company is making a lot of money and you use the revenue to expand your business such as increasing the number of staff, number of offices, clientele base and many more. It takes a lot of resources to sustain constant growth, and rightfully so. Imagine if your little startup is doubling in clients, will the number of employees you have at the moment be able to cater to the amount of work needed to be done? It's only fair to hire more employees, right?
Well, there is another way to get more money without having to hire a new person immediately, and that is through scaling. How is this possible, realistically speaking? Scaling your business means you add more efficiency so that your employees can get more done in less time, removing the need to hire more manpower. It is basically a system that promotes productivity. However, scaling does not happen overnight so you need to put in the effort to create a successful framework that can decrease workload without having to sacrifice the profits.
Is it still possible for your business to scale up during the pandemic?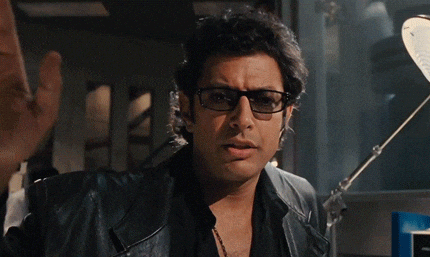 The first order of business: we have to adapt to the new business environment which is dramatically different from the norms and routines we are used to pre-Covid. Businesses and companies who have survived the first onslaught will be those who are agile and learned how to adapt to change rapidly. The term "survival of the fittest" has never been more relevant and those who do not adapt to these changes would fall behind. But yes, it is still possible to scale up your business during a pandemic, it just requires courage, grit and knowledge.
Utilise resources and relief packages provided by the government
That's right, by now, governments around the world should be already putting together stimulus packages or at least financial initiatives to support small business owners and revitalising the battered economy. Although the amount and plans may differ from country to country, the general goal is to help reduce the burden on employers and safeguard jobs. So be sure to keep tabs on the latest announcements by the government and register for the relief packages. If you can keep your business afloat, great! But that is not the end—your next step is to scale up.
Analyse and plan
If you want to do anything at all, it is best to plan it out first. Crunch the numbers and create a detailed plan on what you are going to do for the next 3 months. From employee salaries to utility bills, you need to ensure you can cover those basic expenditures before even planning to scale up your business. It is crucial to have a plan, or a few for that matter, that you can fall back to in case of misfortunes—like another lockdown or a prolonged economic recession. There must be a plan for each hypothetical scenario with how uncertain the situation is.
The traditional way to know when to scale up is through a growth forecast where you include a spreadsheet that breaks the numbers down by month. But Covid-19 is anything but predictable and certain. Nevertheless, if you can cover the current cost and the estimated cost for your business should you expand, then you can decide to scale up your business. Remember, doing proper research and having a thought-out plan is essential.
Move your business online
It was going to happen sooner or later but this pandemic has accelerated the shift to e-commerce. In fact, the e-commerce industry has been profiting from this "crisis" and has seen a drastic increase in demand. The brick-and-mortars are suffering but with a bit of help, they can transform digitally as well. To stay competitive in the market and to scale up, it is best that we start embracing technology and leverage on the tools readily available to us.
Build an ethical and reliable business model
Money over morality? Well, in the age of Covid-19, morality is the key to making more money. The public is keeping a keen eye on how business owners respond to the pandemic. Cases of wealthy employers delaying payments to staff or asking them to take unpaid leave have met with sharp public criticism, meanwhile, business owners who are not following the guidelines set by the government are also met with ire. People are watching and your reputation rests on how they perceive your business. If you want to scale up your business, you need to rethink and rebuild your business model.
Train your staff
Many companies and business owners who are in a pinch couldn't afford additional hires, and understandably so. However, there is a way to combat this—train your existing staff. By training your staff with additional skills and giving them the necessary tools, it will help them to be more productive and efficient, and potentially solve the need of an additional hire with a particular skill set you want. Upskilling your existing staff is the most efficient way to scale your business due to their experiences in the field and their loyalty to the company, and with the abundance of affordable online training courses, it allows them to take on different tasks.
Learn more about how to scale your business during a pandemic by getting on a 15 mins call with our lead Marketing Specialist now.
Have a specific topic you'd like us to cover? Let us know!
This article was contributed by Nelson Hon Zi Ming