Now that we have gone through how a Flywheel works and how they compare to Funnels, we can further discuss how the Flywheel is customer-centric and how this can give an advantage to your business. If you have yet to read our previous articles on the Flywheel model, click here for part 1 and part 2!
The importance of customer-centricity for businesses
As we have mentioned in our previous articles, the times have changed and customers are no longer trusting companies like they used to. Instead, they want to be in control of the information they receive and they can do so easily just by browsing online. Potential customers can connect with others who have had experience with the business, like friends, family or strangers who share their opinions on review pages or forums, before making any purchases.
For potential customers, the information found online or shared by friends and families is considered more trustworthy as other customers' opinions are typically organic and they have nothing to gain from sharing their positive or negative opinions. Taking this into account, it is evident that every business should adapt to being customer-centric to be successful and provide exceptional service to their customers to encourage the spread of positive word-of-mouth.
That said, if the service is just mediocre or maybe unfavourable, customers are likely to be honest and warn others as they have nothing to gain from protecting your business. Especially when shared on powerful social media platforms such as Twitter or TikTok, the platforms' capabilities to reach millions in seconds could greatly impact your business positively and negatively. Just one bad customer experience could ruin your business's entire reputation and repeated great experiences could build to propel your business's success.
What does it mean to be customer-centric?
Being customer-centric is prioritising customers' experience at every step of their purchasing journey. And the three main steps of doing this are: understanding your customers, designing their experience and receiving feedback to provide continuous improvements. This means businesses need to get personal with their customers to cater to their needs. It is not just about using customers' first name on emails, but more so to understand customers' behaviours—know what they like and provide it to them. This includes knowing what platforms they like to use, what type of content they like to see and what type of products they might be interested in.
But how can we do this? The answer is data. With so much of the purchasing journey happening online, businesses can collect vast amounts of data from their consumers from their demographics and emails to their browsing and purchasing patterns. However, the most important part is how you organise and make sense of that data.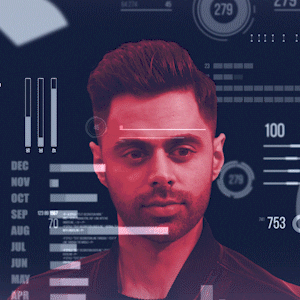 By analysing your data correctly, you can find out what customers are looking for and how they behave when shopping or browsing. You may find that your audience interacts more with video content on social platforms or maybe they are more likely to browse your site if you prompt them via email, this information is crucial as your business can then approach your target audience in the way they want to be approached, rather than wasting time and resources using marketing tools that are not effective for your demographics!
You may also be able to identify opportunities by analysing your data. For example, if you find that many customers are searching your site for a specific product, your business could look into providing that demand. Or if a customer has a product lingering in their cart for a while, maybe a surprise coupon in their email could push them to finalise the purchase. By catering to these needs, your customers are much more likely to feel valued, stay loyal and make repeat purchases.
With customers today prioritising customer experience, it is vital that businesses adapt to the Flywheel model to be successful. By prioritising customer experience, you could trigger a whole set of positive consequences for your business, adding more and more momentum to your Flywheel!
If you need more information on how to implement a Flywheel into your business, click here. But if you are ready to make the switch from a marketing Funnel to a Flywheel, schedule a 15 mins call with our lead Marketing Consultant today to let us help you!
Have a specific topic you would like us to cover? Let us know!