The advancement of technology has allowed marketers to have better access to the information of their customers. However, the widely available tools provided by technology such as social media and digital advertising have crowded the competition. Brands and businesses are outdoing each other through various means of advertising and communication.
Due to the convenience provided by technology, consumers of today have high demands and expectations from brands. So how can you, an aspiring and bright marketer, meet these growing expectations?
Enter omnichannel marketing, your saving grace for today's competitive and saturated digital market.
What is Omnichannel Marketing?
Omnichannel marketing refers to the multichannel sales approach that is carefully designed to provide customers with a seamless and smooth shopping experience. The strategy in mind is to curate a shopping experience that is unique to each customer based on their behaviour and interactions. In other words, the idea is to use all of your channels to create one unified experience for your customers—this includes your traditional brick and mortar stores, emails, social media and word-of-mouth. Yes, it is that versatile.
But why do we need it?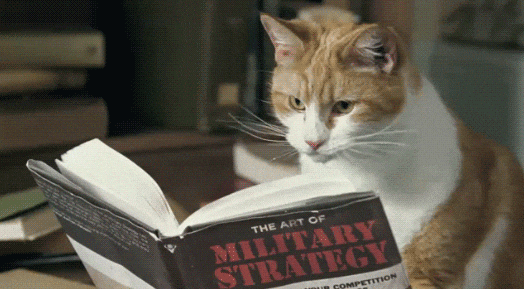 Omnichannel marketing puts your customers first, allowing them to have more flexibility when it comes to choosing how they want to engage with your brand. Now that your marketing channels are all linked and intertwined with each other, you can track, understand, and customise each consumer's experience throughout every brand touchpoint.
But rather than just telling you, allow us to provide you with a hypothetical and ideal example of what an omnichannel customer experience would look like:
Joshua was browsing through Facebook Shopping looking for a pair of sports shoes. To his surprise, he found a pair of sneakers he liked and purchased them. Immediately, he received his sneakers complete with an insert promoting other sporting items and accessories not listed on the Facebook page. The insert also offered a discount on other items.
Curious, Joshua visited the discount landing page, which triggered the Facebook pixel to start running retargeting ads on his Facebook and Instagram. While he was there, he noticed a pair of fingerless gloves that were designed for sports enthusiasts such as him. He added the gloves to his cart, but he left before buying. Immediately, Joshua was sent an abandoned cart email featuring the gloves he did not buy, coupled with a tempting time-sensitive discount promotion.
The advertisement promoted other items Joshua browsed when visiting the online store. However, they omitted any items that were not designed for sportswear and excluded any of the sports accessories that were sold out. When he received his order confirmation email, it included a subscription to the newsletter of the brand filled with articles related to sports and cycling.
Thus the cycle continues!
This example shows how creating an omnichannel tailored to your customer's shopping experience means integrating every aspect of your business. All of your marketing channels are effectively utilised as they work with each other to curate a personalised experience for your customer.
Key strategies for omnichannel marketing
Plan the journey
Envision the process of your customer's journey when going from one platform to another. Similar to the example we gave earlier, you will notice cohesive and structured planning that leaves no gaps or awkward encounters. Ideally, your omnichannel strategy would utilise all your platforms, allowing each channel to synergise with each other. Be it an email reminding them of their abandoned cart or targeted Facebook ads that show them relevant content, the idea is to create a personalised experience for your customers.
So, what this means for you is good customer service, responsive web pages and interactive websites. But more importantly, you need to place yourself in the perspective of the customer and understand their expectation and needs. What do they want? What are they expecting? Is your customer support responsive? Ask yourself these questions as you plan your customer's journey.
Customer segmentation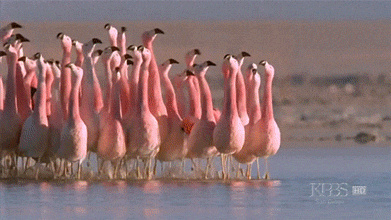 Omnichannel marketing is all about creating personalised shopping experiences for your customers, and that requires you to segment your customers into different categories based on their demographic, psychographic, geographic and behaviour. The critical user data is the key to creating a smooth shopping experience for customers by staying relevant to their interest and needs. The general rule of thumb is, customer segmentation allows you to target certain customers with relevant content that interests them. This of course will boost your conversion rate as customers would not be shown content irrelevant to them.
Finding the right platform and channel
Sounds like a no brainer but we cannot stress this enough—finding the right channels to engage with your customer is crucial because you are leveraging every platform and channel you have to deliver an integrated and seamless experience for your customers. In other words, all of your marketing channels need to work well with each other to provide a smooth shopping experience. And no, that does not mean you need to invest in every marketing channel out there. Identify your main target audience and their preferred channel. For example, email marketing is popular among marketers as over half of the world's population uses email. In fact, email plays a crucial role in implementing successful omnichannel marketing.
Email addresses serve as a commonly used online ID as many individuals now use their email address to sign up or subscribe for online content such as newsletters and online newspapers. Digital marketers can use the data collected across these online platforms to create wholesome customer profiles that contain their spending habits and items of interest.
That being said, whatever channel or platform you use, ensure your customers have an enjoyable time when browsing through your website.
Utilise the right tools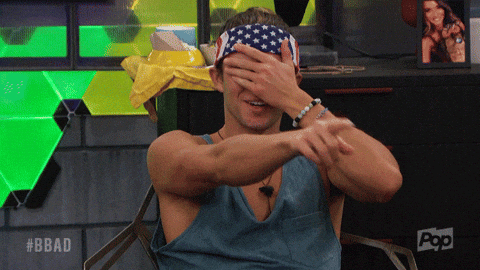 Find the right tools to automate tasks or to disseminate messages for your campaign. You might have a clear and consistent messaging strategy in mind, but if you do not fully leverage the data acquired from your customers, you are not utilising all of your resources and data optimally. Fortunately, there are many useful marketing tools that can make customer segmentation, data collection and customer support an automated process. It also streamlines or even eliminates the mundane day-to-day tasks of marketers and allow them to dedicate more time and energy to high-level aspects of marketing.
Software such as marketing automation, business intelligence (BI) and customer service platforms can help you achieve consistency in your messaging by allowing the distribution of the same message across channels in a unified manner. They can also help keep track of the customer data you have acquired and ensure messages can be sent out promptly.
Analyse the feedback and effort
With so many different marketing channels and platforms, it is important to gather the metrics and behavioural tracking from analytical tools. Identify customer patterns and behaviour, take their feedback into consideration and evaluate how well each channel has performed. It is difficult to have a perfect start but with analytical tools, you get to identify your weaknesses or even gaps in your system. A customer's positive testimonial is nice and all, but keep an eye out for customer complaints. They are the ones who can point out the faults in your business and at the same time, allow you to improve.
Omnichannel marketing is a complex strategy that will take much effort and time from the marketing team's hands. However, we are always here to help. If you are interested to start planning out your omnichannel marketing strategy, schedule a 15-minute call with our lead Marketing Consultant today.
Have a specific topic you'd like us to cover? Let us know!
This article was contributed by Nelson Hon Zi Ming.