Digital marketing has observed transition and changes occurring back and forth over a short time. One could never get too comfortable as what works today might not be able to tomorrow.
For example, the COVID-19 pandemic has forced many to further improve and invest in digital marketing to cope with the surge of online shopping today.
In fact, online as a medium has been credited by smaller businesses for not only saving them but giving them a chance to kickstart a business in lockdown and beyond, as covered in our previous article on 5 new year's resolutions for your business this 2021. We can now see that failure to adapt is likely to spell the end for any business these days regardless of the business' background.
To learn more on how digital marketing is important in today's business climate, we sat down with Mr Marxk Madhavan, LOOP Co-Founder and Lead Consultant, to discern more on the subject of digital marketing.
Q: Hi Marxk, care to share with us how long you have been working in the field of digital marketing?
A: When I first started 15 years ago, there's no digital marketing back then. As I recall it, it's more towards emails and some backends for campaigns. Remember the online forms you used to claim coupons and vouchers? Those were my days!
Q: The pandemic has forced many companies to shift towards digital marketing. What are your thoughts on the emerging trend of going digital?
A: To me, it's a matter of evolution. I'm not sure if you knew, but there were the yellow pages. These books contained a lot of resources with companies' names as they served as directories back then. Before Google arrived, companies were found on the yellow pages and businesses got their deals through these books as well. So yes, call it an emerging trend but in reality, no one really has much of a choice these days, as you can see.
Q: In your opinion, how can digital marketing help businesses to survive during the pandemic?
A: First of all, many people think that if they can ride out this pandemic, then their business will be okay. But if you were to ask any successful business leaders the same question, they would say it's just one of the many crises they need to handle as these obstacles are nothing new to them.
So, if a business is struggling during the pandemic and thinks it cannot evolve or pivot its way effectively, it means there must be some gaps in the value chain. Companies need to take a closer look at the fundamentals and distil the value of their products and services before they can successfully embark on a digital strategy.
Q: Online consumer behaviour has changed in times of Covid-19 as there is a surge in e-commerce and social media use. Based on your observation, how are Singaporeans and Malaysian adapting to digital marketing?
A: As with all forms of marketing, there exists some level of fatigue over time. If one is exposed to the same thing over and over, their brains will just shut right off. Bear in mind, there are so many others creating new and interesting contents! So, I would say the key to winning this game is to produce better content. Don't you think?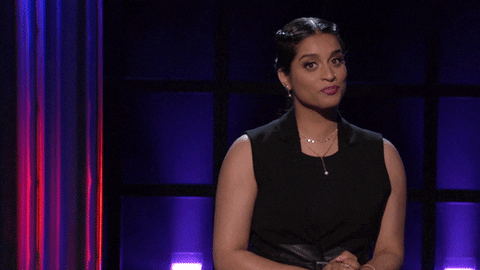 Q: What are the basic digital marketing strategies that you think every business should have?
A: There are three ways to accomplish this. First, always create and distribute contents your customers will love. Second, go inbound, as in finding ways to get your customers to approach you. Last but not least, you must adopt a Lifetime Value approach, which means never sell your products or services to one customer and then forget about them.
Q: Is digital marketing suitable for all types of businesses?
A: This is an easy one. Let's just say that in business, you only have to be where your customers are. And if your customers are on the digital platform, then digital marketing is suitable for your business.
Q: Based on your experience, what's the biggest mistake you think businesses tend to make when it comes to implementing or kickstarting their digital marketing game?
A: Ever heard of the silver bullet? The first thing to note is that they do not exist. So before you head right out to acquire yourself a vendor, make sure you have a well-planned strategy in place.
Q: Is it expensive to shift towards digital marketing?
A: Yes and no. It all depends on your mindset, so to speak. Let's say if you are to go out of business tomorrow and this is your one shot at pivoting towards digital marketing, how much is too much? I think many have confused expensive with the reluctance to pay for one's services. That being said, most digital strategies cost a lot less compared to traditional marketing.
Q: If businesses can only afford one marketing tool, what would you suggest?
A: For starters, invest in your monthly newsletters. This is because email has the best track record for ROI and it is known to be highly cost-effective. Besides, when you first hire a marketing manager, it's most likely the first thing they will work on for you.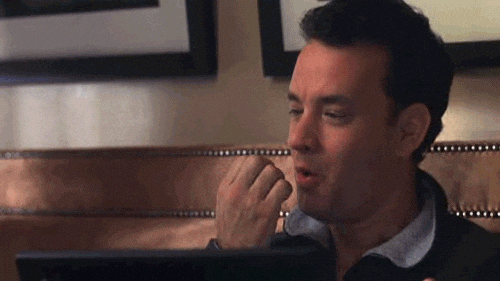 Q: Do you have anything to say to people who are not ready to go digital?
A: I'm sure they have sound reasons for their reluctance. But do know that the once traditional businesses like agriculture have started to use cutting edge technology such as drone surveillance and even Facebook Live to sell directly to consumers today. So, what I would say is, don't get left behind.
As the pandemic continues to urge many to reassess their strategies for marketing business online, it looks as though digital marketing will be here to stay. Moreover, the world might not be going back to its old ways anytime soon as there is no end in sight for the pandemic just yet. What is certain is that the online platform will continue its stay for many years to come.
With a proficient marketing specialist, you can improve your company's digital marketing to withstand these times of uncertainty. To learn more, schedule a 15-minute call with Marxk today!
Have a specific topic you'd like us to cover? Let us know!
This article was contributed by Philip Phang.