In light of International Women's Day, we reflect and acknowledge the accomplishments of women in all of our lives. Especially in a time where such feats tend to be overlooked and undermined.
We are calling for a special celebration with none other than our very own Co-founder, affectionately known as the Fairy Godmother of LOOP, Christine Lim. We sat down with Christine to learn some first-hand knowledge and experience on how she managed remote workers over the past year until today.
As we all know, remote working remains necessary and is likely to continue for some time. To transform and maintain our makeshift workspace at home on a regular basis is no easy task. And to get your team through these times of adversity is even more difficult. Great leadership is required to keep everyone in harmony and on the same page. Find out how you can do so by reading our articles on 7 Traits for a leader to adapt in 2021 and Inclusive Leadership—The New Norm.
Today, we are discovering how the Fairy Godmother of LOOP has managed to pull the impossible off in style while keeping everyone together and in the loop.
Get to know our Fairy Godmother! ?‍♀️
Q: Have you ever worked remotely? If yes, did your previous experience prepare you for this current situation?
A: I guess, in a way, yes. Prior to the pandemic, I have been managing the company remotely on and off for some time as I was travelling back and forth between Kuala Lumpur and Singapore. On most days, I only get to meet the team twice a month for a few days.
Q: As the company is based in both Singapore and Malaysia, were there different communication strategies used for both teams?
A: I would say there isn't much difference since both countries went through lockdown around the same time. Basically, everyone was just working from home and communicating remotely.
Q: What are the main channels of communication used to keep up with multiple departments in the company? Is there a back-up plan for when those channels of communication fail?
A: As a company that is always on the lookout for new technology, we've tried our hands on everything we can get, such as WhatsApp, Slack to now Google Chat for internal communication at work. For scheduled and emergency meetings, Zoom and Google Meet are the go-to mediums for today. But if all else fails, at the end of the day, there is always the phone and email, the latter in which we'd probably go for since we love writing emails!
Q: What strategies do you use to avoid miscommunication?
A: Communicate! If you were to spend more than two to three minutes discussing work on Chat, why not just have a video call? It makes communication much easier and faster. Like I've always said, as we grow bigger, we need to get smaller. Have smaller groups for you to discuss overtly and to make sure everyone gets heard and feel comfortable to voice out any suggestions and ideas.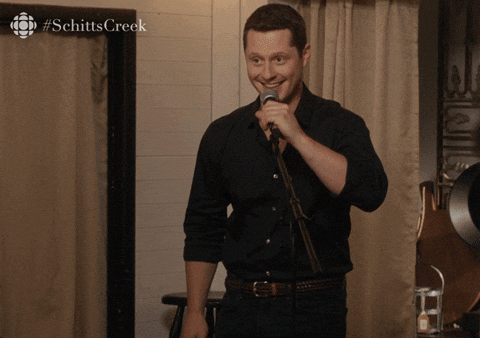 Q: Did you find the need to improve your tech skills to lead a remote team?
A: To me, leading a remote team definitely calls for a more proactive approach. In fact, I believe that we need more heart skills as compared to tech skills. We need to be more understanding, empathetic and trusting of each other. Plus, it's not all too difficult to use Zoom for presentations and meetings. When the situation calls for it, I think we are inclined to adapt faster, no?
Q: How do you keep tabs on everyone's progress in a remote setting?
A: Well, trust should always come first. There is a Chinese saying that if you have doubts about someone, don't hire them. And if you hire them, don't doubt them. Unless proven otherwise, always focus on the deliverables. To answer your question, we are using ClickUp and our own in-house processes to keep everyone in sync and focused.
Q: How do you ensure that the well-being of your staff is intact during remote work?
A: For me, it is definitely the food ordering and delivery to their doorsteps. Delivering them food is a big thing for me! Although it will take me up to one hour and many cells dying just to key in the addresses in the food delivery sites because I can only use the browser version as I'm here in Singapore. Their addresses are not so straightforward and I often get heart attacks when I receive a call from Malaysia's Food Panda because I knew that call meant they can't find the address! But I enjoy doing it because it means I get to feed my team happy meals!
And if one is feeling unwell, rest is always welcomed and needed. It is important to check in on how the people are. For me, it is done by observing the countenance of each team member during the online meetings, which could give me an idea if I should check in on them individually.
Q: What is the mindset you must carry to successfully lead a remote team?
A: Hard work and heart work. It's important to pour your soul into everything that you do.
Q: Finally, in light of International Women's Day, do you have anything to share with other young women who seek to lead a team one day? We would love to hear your advice!
A: Regardless of leading a team remotely or physically, or if you are leading your family, colleague or peers, always remember that it's not just about you. Neither is it just about them. The key to good leadership is to find the delicate balance between you and your team in order to achieve a win-win situation. Many a time it may also mean I have to lose so that the whole team can win.
And that wraps up our interview with Christine! What do you think? Do you agree with us when we say Christine is not only our Fairy Godmother but she is also our beacon of hope in times like these? Just like her, you, too, can have a well-functioning remote team when you digitalise. Get started with digital marketing by scheduling a 15 mins call with our lead Marketing Consultant today!
Have a specific topic you'd like us to cover? Let us know!
This article was contributed by Philip Phang.