Updated on September 2, 2020
There is a general misconception that the success or failure of an email campaign is determined by its open rates. In fact, an email's open rate is NOT the key factor for the effectiveness of an email campaign, neither can it properly measure the success of a subject line.
How so?
For starters, an email open rate is measured with the help of a transparent 1x1 pixel hidden in the email. When the email containing the image is opened and the tracking pixel is loaded, the image sends a message to the server indicating that the email has been opened.
While pixel tracking may be an effective tool in developing personalised or targeted content, the interpretation or analytics measured via this method, however, can be misleading since the tracking image gives no indication of whether the recipient actually viewed or read the email or its contents.
In addition, many webmail services and email clients block images by default, or the recipient may choose to receive text-only versions of email. Since no image or pixel can ever be tracked under these circumstances, information collected can be sorely lacking. As a result, it further reduces the accuracy of the open rate measure.
Open rates can be deflated by blocked images or text versions but it can also be loosely inflated by the preview panes in inboxes, particularly in Outlook. For instance, an Outlook user can scroll through their emails, "opening" every single message without ever reading the subject line nor the contents. So, how can this be justified?
As a relative measure of success, open rates are useful in general. Picture this A/B testing: you send two identical emails (both copy and design are exactly the same) but have different subject lines, and Subject Line A generates a higher open rate than Subject Line B. You can reasonably conclude that A outperformed B. Still, a subject line's true "success" is much better defined by clicks (click-through rate) and actual form submissions (lead rate or response rate).
Wrap Up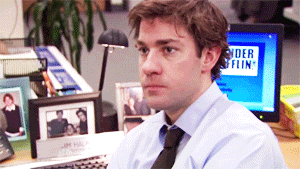 So, the answer to the big question is a No. The way open rates are being measured is outright biased, and to some extent, false. However, this is not to suggest that open rates should be totally disregarded in the evaluation of an email campaign's success, but it should not be the main method. After all, emails are supposed to be a way for you to stay top of mind with your customers.
Want to know more about email open rates and how to increase your click-through rates? Get in touch with us now!