Updated on September 2, 2020
So you ask, "What's next after people have opened my emails?" First things first, you jump and rejoice! But on a more serious note, segmenting these prospects from your general contact list is your next best step. Subsequently, there must be an effective strategy to help nurture or educate your prospects and turn them into qualified leads.
How to turn your prospects into qualified leads?
Lead Nurturing
Lead nurturing is basically a part of an inbound marketing strategy, which is also a way to generate more interest from your prospects. The most commonly used lead nurturing tactic is delivering targeted content through automated email programs. An automated drip marketing campaign is a good example; it gives you the ability to plan out interaction pathways that take prospects on a customised journey based on their behaviours and preferences.
Immediate Follow-ups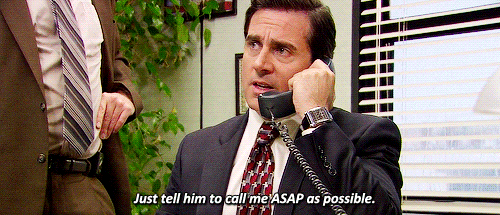 In spite of this, without immediate follow-up calls, the chances of converting inbound leads into qualified sales opportunities are exponentially lower as opposed to timely follow-ups. When you make a timely and well-researched call to an inbound lead, it's far more effective than any volume of cold calling. Hence, do not underestimate the Closing Power of immediate follow-up.
Well-researched Call
Every salesperson worth his salt knows this: the moment that the prospect makes an inquiry is the most important. From that point on, they become more and more disinterested by the hour. Similarly, when someone opens your email, it is a less intense version of this. You don't have to jump on it immediately but a well-timed and well-researched call could move that prospect along.
Converse As part of your mission to create personalised journeys, it's all about the conversation. It's easier to strike up a conversation when someone has been engaged with you. For instance, someone had recently downloaded one of your e-books or clicked on your links, and this is a great conversation starter you can use. Nevertheless, it should be implemented painstakingly.
Don't set any expectations
One of the most common mistakes that sales reps make during these follow-up calls is having assumptions that their prospects know who they are or what they're calling about just because the prospect opened their email. This scenario usually leaves the prospect feeling irritated, and you could potentially lose them too.
A grand tactic for dealing with this is calling with the right expectations—that is, have no expectations. When you call a prospect who opened your email, don't have a lot of expectations. Rather than trying to defend yourself or fight against the prospect's statement that they didn't get your email, simply embrace it and roll with it.
So, even after you've created this infrastructure, it may not be enough. Ultimately, you must always remain dynamic, monitor the performance, and be agile. Never be complacent, it's a pattern many companies fall into. It's good to be forward-thinking, however, you must always look back and analyse to fine-tune any threshold and become better!
Interested to learn more about calling your leads or how to properly nurture them? Get in touch with us now!