Updated on 26 August, 2020
As digitalisation continues to evolve, products and brands have been finding ways to market their content to their audiences. Emails have been around for 50 years and it's not going anywhere anytime soon. This simple fact shows that emails are still an effective tool for marketing. Regardless of the scepticism around email marketing, the industry reports still place email marketing high on the ROI tier.
Here are 5 reasons why email marketing still works
#1 Emails are more effective than social media
Yes! A lot of people may have Facebook, Twitter, Instagram, or the likes of it. But it still comes down to having an email first more than anything. As of 2016, reports have shown that email marketing is the highest when it comes to customer acquisition by 81% and retention by 80%.
In fact, it is said that 90% of emails with marketing content are delivered into inboxes whereas only 2% are seen on social media. This is because your social media posts get easily piled over by newer posts, while emails will be in your inbox and have reminders for you to track it.
#2 Personal and customisable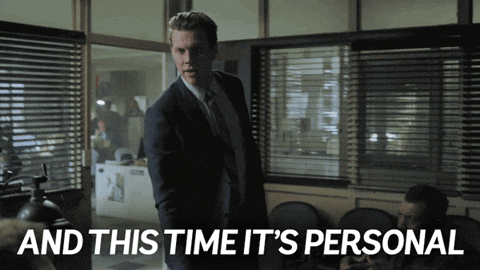 Being relevant and personal attracts people to click on your email and read it. This can be seen in reports by eConsultancy, 74% of marketers agreed that target personalisation had increased audience engagement. There are tools and service available to help people write highly engaging emails - should they need help.
In addition, this feature of email marketing can easily be integrated into other marketing tactics. For instance, your social media in the email campaign can deliver a 158% higher click-through rates. Moreover, social media can be another platform to acquire new subscribers to transition to your email campaigns.
#3 Measurable
When it comes to email marketing, you don't have to play the guessing game. Now, they have features that allow you to see who opened your emails, when or where the clicks were, and how many people unsubscribed.
From the details retrieved, you can see the performance of your email campaigns, make adjustments accordingly, and improve your effectiveness. In other words, email marketing metrics are important to remember as you monitor and measure your internet marketing strategy as a whole.
#4 Mobile is the preferred device to view emails
As per recent reports, 61.9% of emails are opened on mobile, 9.8% on desktop and 28.3% in a webmail client. Not just that, as of 2018, 50% of the audience who open their emails on mobile is usually the younger generations such as millennials. Interestingly, 70% of emails are deleted when the email is not rendered properly ?.
This then implies that emails still have to be optimized across all devices since there is a majority of 65% of people who would still open emails on their computers despite having opened them on their mobile devices prior. Moreover, open rates through mobile devices are higher since people can check their inboxes at any time, anywhere.
#5 Economical and cost-effective
Email marketing is inexpensive in such a way that it allows business owners to have a larger reach at the rate of almost nothing per message. For every $1 USD spent on email marketing, the ROI is $42. The advantage to this is that you get the responses and engagement just like direct mailing but minus the postage and printing.
Simply said, email was and is still a powerful marketing tool. For those who still doubt email marketing, fear no more. The numbers and rates have proven that as long as people are utilizing the right materials and features, email marketing would be in their favour. Begin your journey of email marketing today, or discuss with us to see how you can optimize your connections!