For many small businesses, 2020 has been a bumpy year with endless uncertainties and worries. But instead of dwelling on the past, we urge you to look at the long-term solution for your business and that is, digitalise.
If anything, the biggest takeaway from this past year is to be prudent and always be prepared for new changes. With 2021 well underway, the best solution is to plan ahead. To do so, you need a resilient marketing plan that takes into account the unforeseen and foreseeable particulars. And for this magic to work, you need not a crystal ball but versatile planning that works even in the harshest conditions. For a start, here are 7 simple ways for you to kickstart your digital marketing in 2021:
7 Tips to start off your marketing right this new year
Set goals
Laying out the groundwork should always be on top of your priority list as the goals you set will be the bedrock of your company's vision for the upcoming 12 months. To put that vision into motion, your planning will need to start with a clear conceptualisation to be feasible. As you start writing them down, piece by piece, that concept becomes tactile for you to work towards. Perhaps you are a newcomer who wants to venture into a cross-platform digital campaign, or an old-timer testing an unproven campaign strategy, whichever the case, outlining always works best.
Your company's reputation rides on your online presence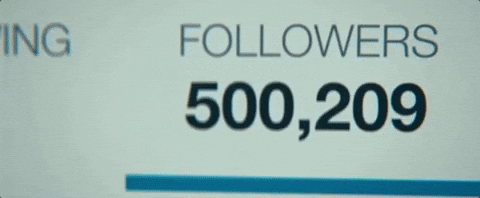 To put your company on the radar, you must maintain an active online presence as it is a no-brainer to operate in the space where the world sits. Reputation is everything, which means not only you have to be present at the fingertips of your clients and prospects, but you also need to keep them in the loop with the latest happenings and information to showcase your expertise. For starters, you can set up a social media account and be more active at posting, or send them nicely-written newsletters on a monthly basis. As more and more people are stuck at home, businesses are going all-in on online marketing to take advantage of the situation necessitated by the pandemic. Suffice to say, consumers are spending more time on social media and marketers are expecting a surge in social media content creation.
Develop a marketing roadmap
Charting a roadmap becomes absolute as you need to outline your company's marketing strategy for the whole year. You will need to figure out your milestone targets and strategic goals, as well as creating a timeline for you to hit those targets. The ideal roadmap should consist of your visualisation of marketing goals, highlights on the importance of milestones and a guide for your marketing team. Of course, when you design your marketing roadmap, it needs to be adaptable to harsh changes to ensure you have no trouble adapting to the new normal.
Re-evaluate archives for improvement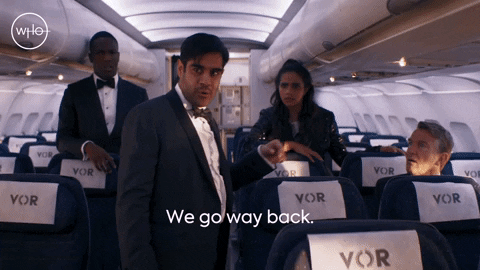 Reviewing your data and findings from a pre-pandemic and present-day market could be arduous, nonetheless necessary. Are your goals still relevant or have they become outdated? Do they need drastic changes for the time being? And what about plans for a post-pandemic market? How much has your target market's demographic and media reach changed? Keeping all your marketing channels in sync and relevant throughout these times will greatly ensure that your placement aligns aptly with your audience and goals.
Be open to new ideas
Being receptive to change does more good than harm. Although some might say "if it ain't broke, don't fix it", that rarely works in today's continually evolving market. What works for you now might not work later, as exemplified by the case of ongoing markets enduring catastrophic business downturn due to the lack of contingency plans devised for a pandemic.
In another case, the long-circulating hearsay that email marketing is ineffective with the coincided booming of social media is far from the truth as the former remains a compelling marketing tool. As the old adage goes, "don't put all your eggs in one basket." One should not engage only with the fads of social media as email marketing has a track record of staggering ROI. Not forgetting its impressive conversion rate compared to social media. Get started with email marketing (if you have not already) as it is not only inexpensive but it also helps build your credibility and strengthen your relationship with your clients.
Refocus your brand

It is never a bad idea to re-introduce your company to yourself. Look back at the past successes and shortcomings that define your company's image. For a start, identify what makes your brand stand out, what it means to your audience, what are the areas your company is falling short whereas your competitors are thriving, whether your company remains true to its core values, SWOTs, and so on. When you are engaging with the latest fads, it is easy to overlook some of the defining facets of your company. Which is why in this case, taking a step back means taking one step forward as you explore new ways to communicate your brand's vision and mission that centre around the tenets of your company.
Streamline your digital marketing strategy
A successfully streamlined digital marketing strategy will greatly benefit your understanding of your marketing goals. It ensures that your team members are on the same page and are working towards the same objective. Moreover, you get to determine which marketing channel is ideal for your marketing objectives and business goals. If all is well figured out, your marketing strategies and plans will play out smoothly.
Of course, these are the 7 basic and simple steps that even you can do with enough preparations and planning. But with a proficient marketing specialist, your company can be sure to stand and prevail in the harshest of times. To learn more, schedule a 15-minute call with our lead Sales and Marketing specialist today!
Have a specific topic you'd like us to cover? Let us know!
This article was contributed by Philip Phang.